Integrated mental health care is helping to boost employment prospects
The Employment Advisory Service provided by Nottinghamshire Healthcare NHS Foundation Trust is a great example of how integrated mental health care can help people achieve their goals in life.
This service helps patients with mental health issues such as depression or anxiety keep or find a job. Alongside psychological therapy, it provides practical advice and interventions to avoid long-term employment, or find a new career path. The service has demonstrated great results since its opening in 2017, with 100 people being supported to gain or sustain employment in its first three months.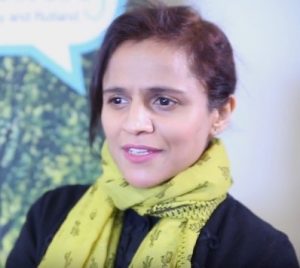 Fatima, who was on sick leave for work-related stress, found great support when she was referred to an employment advisor by her GP.
"At first, I was anxious, and really didn't know if it was going to help. But my employment advisor was really supportive."
Employment advisors in Improving Access to Psychological Therapies services, provide practical advice and interventions to help people remain in, get back into or find work.
Fatima said: "I felt low and was thinking, 'Am I going to get my job back? How do I handle this long-term sick leave? What are the rules about going back?'"
But, following six weeks of support, she was successful in finding full-time work with another employer.
"It was the first time I'd ever seen an employment advisor and it's the best thing I've ever done – it really, really helped."