Heart patient receives life-saving support
Arrhythmogenic right ventricular cardiomyopathy is a rare condition. The impact of the condition on the heart muscle, impacts on the ability of the heart to pump properly. An Implantable Cardioverter Defibrillator can help patients, as the device sends an electric shock to the heart when an abnormal heart rhythm is detected. This could prevent a cardiac arrest.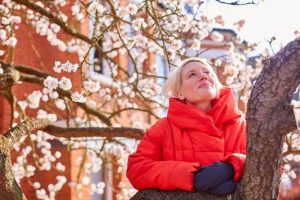 Rebecca Shorrocks, 36, from London says:  "I was diagnosed with an inherited heart condition called arrhythmogenic right ventricular cardiomyopathy when I was 34.
"I'd been out for a run and started feeling breathless and dizzy. I began to feel very unwell and went to A&E. After a few tests I received my diagnosis and was told my condition could lead to a cardiac arrest.
"I was so lucky it was spotted early. I stayed in hospital for 11 days, during which time I had an Implantable Cardioverter Defibrillator fitted. Now, if my heart starts to beat in a dangerously fast rhythm, it will shock it back to a normal rhythm. It will save my life."