The Membership was appointed following a national call for expressions of interest.
Members have been selected based on their individual knowledge, skills and experience, not to represent a specific organisation or constituency, and are drawn from across the health and care sector.
Dr Adrian James
: Dr Adrian James: Adrian was elected President of the Royal College of Psychiatrists in 2020. He is Consultant Forensic Psychiatrist at Langdon Hospital in Dawlish, Devon.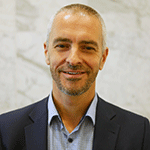 Mr Alex Fox
: Alex is the Chief Executive of the Mayday Trust charity that supports people going through tough times. He is former Chief Executive of Shared Lives Plus and trustee of the Social Care Institute for Excellence.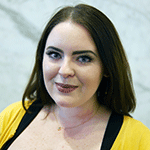 Miss Amy Overend
: Amy is a Neonatal Intensive Care Sister and Coordinator in Bolton and is on the Board of Trustees and Non Executive Director at Bliss.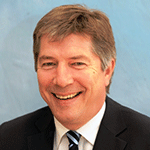 Sir Andrew Cash
: Sir Andrew is the Chief Executive of the South Yorkshire and Bassetlaw Integrated Care System.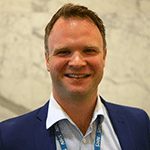 Dr Andy Knox
: Andy is a GP in Carnforth, Lancashire and Director of Population Health for the Morecambe Bay Health and Care System.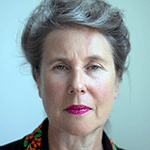 Professor Dame Anne Marie Rafferty
: Dame Anne Marie trained as a nurse and is Professor of Nursing Policy at the Florence Nightingale Faculty of Nursing, Midwifery and Palliative Care at King's College London. Dame Anne Marie became President of the Royal College of Nursing in 2019 and was awarded a damehood in 2020.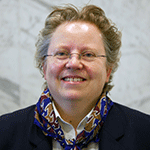 Ms Caroline Abrahams
: Caroline is the Charity Director of Age UK.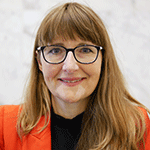 Dr Carolyn Wilkins
: Carolyn is Chief Executive of Oldham Council and Accountable Officer of NHS Oldham CCG.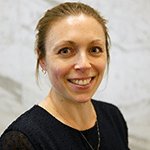 Ms Charlotte Pickles
: Charlotte is Director at Reform.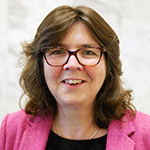 Dr Claire Fuller
: Claire is a practising GP and leads Surrey Heartlands Integrated Care System (ICS).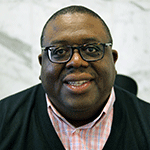 Mr Clenton Farquharson
: Clenton is chair of Think Local Act Personal, and an ambassador for Disability Rights UK.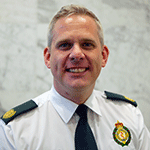 Mr Craig Harman
: Craig is Director of Operations and Deputy Chief Operating Officer for St John Ambulance and former Head of 999 Service Delivery at London Ambulance Service.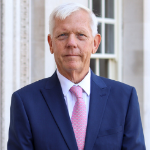 Cllr David Fothergill
: David is Leader of Somerset County Council and Chair of the Local Government Association Community Wellbeing Board.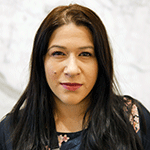 Mrs Fatima Khan-Shah
: Fatima joined the NHS Assembly as a Patient and Public Involvement Lay Member for West Yorkshire and Harrogate Joint Committee of CCGs, and is a Programme Director, West Yorkshire and Harrogate Health and Care Partnership.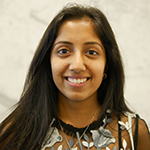 Miss Gabrielle Anne-Marie Mathews
: Gabrielle joined the NHS Assembly as is a third-year medical student and a member of the NHS Youth Forum and the British Youth Council.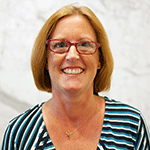 Ms Helen Hassell
: Helen is a parent carer and an active member of My Life Choices strategic co production group in Nottingham City and County.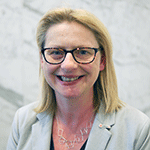 Ms Helen Walker:
Helen is Chief Executive of Carers UK.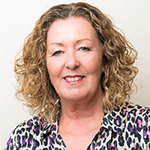 Dame Jackie Daniel
: Dame Jackie is Chief Executive of Newcastle upon Tyne Hospitals NHS Trust.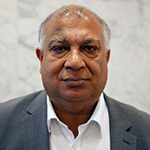 Mr Jagtar Singh
: Jagtar is Chair of the Coventry and Warwickshire Partnership NHS Trust.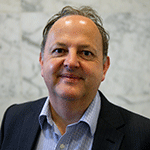 Mr Jim Easton
: Jim is the Vice-Chair of the Independent Healthcare Providers Network (IHPN).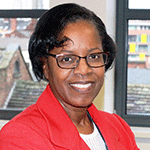 Miss Joan Saddler
: Joan is co-chair of the NHS Equality and Diversity Council and is Associate Director of patients and communities at the NHS Confederation.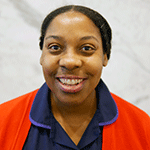 Ms Joselle Wright
: Joselle is a Consultant Midwife at University Hospitals Birmingham NHS Foundation Trust.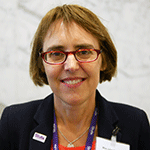 Miss Juliet Bouverie
: Juliet is Chief Executive of the Stroke Association.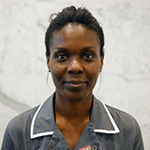 Mrs Kendra Schneller
: Kendra is a nurse practitioner in London providing primary care to people who are experiencing homelessness, people with addictions and refugee and asylum seekers.
Miss Lucy Watts:
Lucy is a prominent disability and health advocate.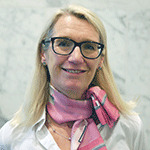 Ms Lynda Thomas
: Lynda is Chief Executive of Macmillan Cancer Support and Vice Chair of The Richmond Group of Charities.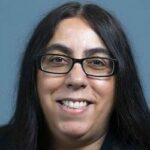 Louise Ansari
: Louise is the National Director of Healthwatch England. Prior to this, Louise was Director of Communications and Influencing at the Centre for Ageing Better. Louise's roles span across local and national government, health bodies and charities including engagement in social policy and local services.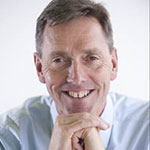 Prof. Martin Marshall
: Martin is Chair of the Royal College of General Practitioners and a GP in Newham, East London. He is also Professor of Healthcare Improvement at UCL in the Department of Primary Care and Population Health.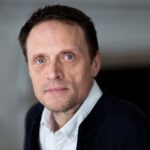 Mr Matthew Taylor
: Matthew is Chief Executive of the NHS Confederation.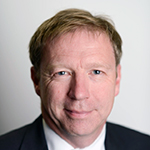 Mr Paul Farmer
: Paul is Chief Executive of MIND and Chair of the Association of Chief Executives of Voluntary Organisations.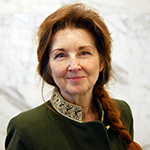 Ms Penny Owens
: Penny is a radiographer and specialist advisor for the University Hospitals of Derby and Burton and the CQC.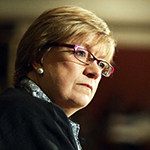 Ms Polly Toynbee
: Polly is a journalist, who writes for the Guardian and the Observer covering social issues and politics, specialising in the NHS.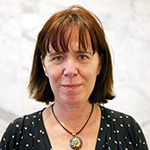 Ms Rachel Power
: Rachel is the Chief Executive of the Patients Association.
Mr Ravi Sharma
: Rav is a pharmacist and the Director for England at the Royal Pharmaceutical Society (RPS).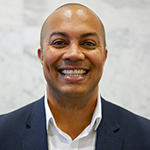 Mr Richard Stubbs
: Richard is the Chief Executive of the Yorkshire and Humber Academic Health Science Network.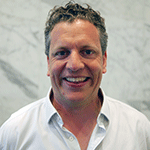 Dr Robert Klaber
: Robert is a Consultant General Paediatrician & Deputy Medical Director at Imperial College Healthcare NHS Trust.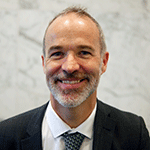 Professor Rob Webster
: Rob is Chief Executive of the South West Yorkshire Partnership NHS Foundation Trust and CEO lead for the West Yorkshire and Harrogate Health and Care Partnership.
Dr Robina Shah
: Robina is a chartered consultant psychologist, Director of the Doubleday Centre for Patient Experience and Professor at the University of Manchester Medical School and the UK Chair of the Patient and Partnership Group at Royal College of General Practitioners.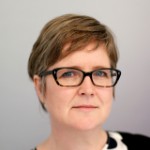 Saffron Cordery
: Saffron is the interim chief executive of NHS Providers. Before moving into healthcare, Saffron was head of public affairs at the Local Government Association, and is a trustee of GambleAware, a leading charity committed to minimising gambling-related harm.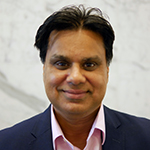 Professor Shafi Ahmed
: Shafi is a consultant laparoscopic colorectal cancer surgeon at The Royal London and St Bartholomew's Hospitals and sits on the council of the Royal College of Surgeons.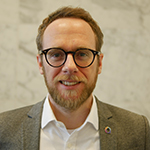 Mr Tim Nicholls
: Tim is Head of Policy and Public Affairs at the National Autistic Society.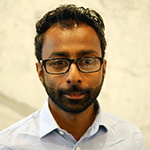 Dr Vishanka Ratnasuriya
: Vish is a practising GP in Birmingham.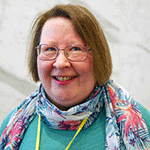 Mrs Yvonne Newbold
: Yvonne is a learning disability champion who earned the National Learning Disabilities/Autism Lifetime Achievement Award in 2018.
Suzanne Tracey
: Suzanne is the Chief Executive of the Royal Devon University NHS Foundation Trust, following the integration of Royal Devon and Exeter Foundation NHS Trust and Northern Devon Healthcare NHS Trust in April 2022. She is a past president of the Healthcare Financial Management Association (HFMA), and the current Chair of its Provider Faculty.
Professor Helen Stokes-Lampard
: Professor Helen Stokes-Lampard is Chair of the Academy of Medical Royal Colleges (AoMRC). She is also a GP in Lichfield, Professor of GP Education at the University of Birmingham and Chair of the National Academy for Social Prescribing (NASP).
Dr Habib Naqvi
: Habib is Director of the NHS Race and Health Observatory, which leads work nationally on identifying and tackling health inequalities. He was awarded an MBE in the 2019 Queen's birthday honours for services to equality and diversity in the NHS.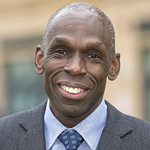 Professor Ivan Browne
: Ivan is the Director of Public Health and the Director of Sports Services for Leicester City Council. He has been a consultant in public health in Leicester since 2008.