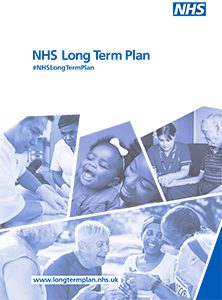 The NHS Long Term Plan was published on Monday 7 January 2019.
From publication until the summer of 2019 staff, patients and the public will have the opportunity to help their local NHS work out what NHS Long Term Plan means for their area and how to meet our national ambitions in their community.
Details on how to get involved will become available following publication of the NHS Long Term Plan.