Posts by Professor Peter Kelly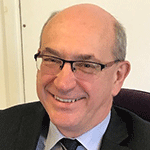 Professor Peter Kelly joined Public Health England in September 2016 as Centre Director for the North East having previously been the Director of Public Health for Stockton-on-Tees Borough Council for 4 years.
Previously he was a Director of Public Health for 11 years in various NHS posts in the North East of England, including two years as Acting Regional Director of Public Health.
His current responsibilities include leading the provision of a high quality, responsive expert public health service to support the work of the Local Authorities and NHS partners in the North East.
Peter started his career as a medical statistician following completion of his PhD in statistics in 1987. He worked as a lecturer at Newcastle University Medical School until 1996 and was the founding director of the Centre for Health & Medical Research at Teesside University until 1999.
He joined Pfizer Pharmaceuticals for a brief spell before joining the NHS in 2000. He also had four years' experience as an acute hospital non-executive director, including being the trust vice chair and setting up and chairing their original clinical governance committee.
He joined Tees Health Authority in 2000 and has held senior public health roles in the North East since then.