Posts by Dr Linda Charles-Ozuzu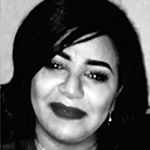 Linda Charles-Ozuzu is NHS England's Director of the Elective Care Transformation Programme.
She was previously Assistant Director/Associate Medical Director in NHS England Midlands and East
Her other senior healthcare management roles include extending the Department of Health's Improving Access to Psychological Therapies (IAPT) Programme to people with long term conditions, severe mental illness and medically unexplained symptoms.
Linda is a member of the Royal Society for Public Health; a recipient of the NHS Leadership Academy Award in Executive Healthcare Leadership and an alumnus of the Global Health Leadership Forum.