Posts by Dr Bruce Warner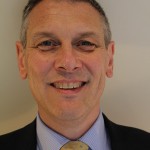 Dr Bruce Warner works closely with the Chief Pharmaceutical Officer on the strategic and operational development of medicines policy for NHS England. Prior to this post, Bruce worked as Deputy Director of Patient Safety at the NPSA and in NHS England where he led on the strategy for patient safety improvement and headed up the patient safety advice and guidance function.
Bruce has worked in most sectors of pharmacy including community, hospital, academia and at a PCG/T. He is also a visiting Professor of Pharmacy Practice at the University of Huddersfield.