Posts by Juliet Bauer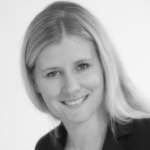 Juliet Bauer is NHS England's Chief Digital Officer. She oversees a portfolio of digital services including the NHS website, NHS 'assured' apps library, and the development of digital services to empower patients to better manage their health and care, including long-term conditions such as diabetes.
Juliet has led the delivery of similar technology programmes in many sectors, including leading the move to take Times Newspapers online.